Have you been injured in a car accident? A Miami car accident lawyer at the Law Office of Irwin Ast will work with you after an accident to build your case and help get the compensation you deserve. 
If you were injured in a slip and fall accident, you should consider hiring a slip and fall lawyer. Take note that places such as department stores including Macy's, Target, Walmart, Walgreens, ..
Have you been injured in a car accident? A Miami car accident lawyer at the Law Office Of Irwin Ast will work with you after an accident to build your case and help get the compensation you deserve.
There are nearly 2 million 18-wheeler trucks traveling the highways today. The massive size and weight of these giant trucks can be a threat to other drivers and pedestrians.
Are you an employee who has had an accident or has been injured on the job? Then, you are entitled to medical treatment for your injury and to money benefits to compensate you.
Whether you are a crew member or a passenger on a cruise ship, sometimes you may feel that acquiring compensation from an accident or injury on a ship is far-fetched. 
Making sure that a product meets safety requirements is the manufacturer's responsibility. Manufacturers should ensure this long before their product reaches their consumers. 
Medical Malpractice cases are a unique type of personal injury claim that medical malpractice attorneys handle in Florida. Medical Malpractice cases tend to be more complicated…
Every year, families turn to nursing homes to provide proper care for their parents or grandparents. These families put their trust in the staff of these facilities to keep their loved one…
The Ast Law Firm consistently fights for the rights of accident victims. Here we know that an injury can change a persons life, affecting their work life, their social life, and their family life. The types of injuries our clients endure are usually painful and affect the quality of life for years after becoming an accident victim. We take all of our cases on a contingent fee agreement. This means that our clients do not pay anything at all if we do not get them money for their injuries. Our consultations are always free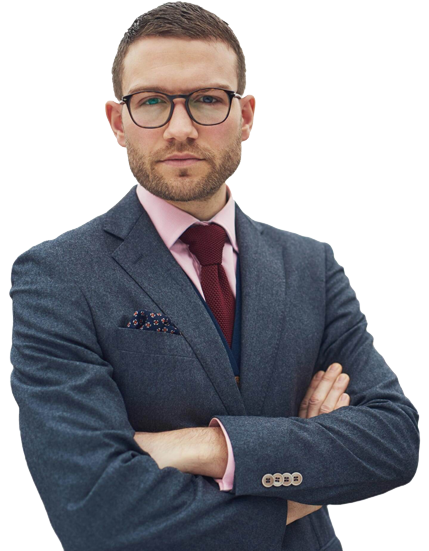 When clients choose to represent themselves, they take on the responsibility of handling all legal matters, often with no knowledge or legal skills in handling such matters.
A claimant represented by legal counsel can net in excess of three times more money than if they had handled their own personal injury case. Keep in mind, the insurance company you are making the claim against will have a team of attorneys representing and fighting on their behalf. It is highly recommended to allow an accident attorney to work for you while you focus on recovery.
Hire Our
Professional Attorney
Attorneys are professionals who spend years practicing and hours studying the particulars of the law and gathering knowledge in order to represent their clients to the best of their abilities.
It is not a good idea to represent yourself in a personal injury case. Let our Miami personal injury attorney assist you in making a claim.
Handling a personal injury claim on your own can be very difficult and may result in a longer claims process, lower settlement amount, and if not handled correctly, you may not receive any compensation at all.
Hiring a knowledgeable personal injury lawyer in Miami is the best way to ensure your claim is handled correctly so that you can receive the compensation you deserve.

ONLY PAY IF WE WIN YOUR CASE
If you have been injured in an accident and were contacted by an insurance company claims adjuster, call a Miami personal injury attorney from our law firm. Do not try to handle the claim yourself.
Insurance companies do not have your best interest in mind and will not explain your rights to you. It is important to hire an experienced personal injury lawyer in Miami from our law firm to help you deal with insurance company claims adjusters.

A personal injury lawyer in Miami from our law firm understands the importance of results that favors you. Our attorney will work quickly and diligently to expedite your case. We have the experience needed to fight against the insurance companies and we will fight for you the best we can.
We have experience dealing with all the major insurance companies operating in South Florida. Our firm has handled claims against Geico, Progressive, State Farm, E-Surance, Allstate, United Automobile, and many others.

DON'T GET BULLIED BY INSURANCE COMPANIES
Do not let a car insurance company tell you that you are at fault in an accident. Many accidents can place both parties at fault. For example, a red light/green light accident occurred and neither party was issued a ticket. Florida is considered a pure comparative negligence state. This means that multiple parties (including the injured party) can be held responsible in varying levels.
If you were injured in an accident, call an experienced Miami personal injury attorney from our law firm right away.
Three Reasons To Call Now
The consultation is always free. Our personal injury lawyer in Miami will even come to you.
Our contract guarantees that you will pay nothing if we cannot get you money.
People that do not hire an accident attorney receive significantly much less money for their injury claims.

If you were injured in an accident, you will probably have many questions when figuring out if you are owed compensation. We have the answers you need and will be by your side to support you through the entire legal process.
Our Miami personal injury attorney is completely dedicated to representing accident victims and working smart on their behalf. Every injury case is unique. We will quickly assess your situation in order to determine the proper course of action for your particular case.
Our law firm has handled a variety of personal injury cases throughout the State of Florida.
Whether it is a car accident, cruise ship incident, Uber or Lyft accident, motorcycle crash, truck accident, or even if you slip in your own apartment building, you may have rights and may be owed damages.
At The Law Office Of Irwin Ast, we are dedicated to providing expert legal representation in every aspect of your case so that you can return to normalcy and focus on recovering after your accident.
For many, a serious injury caused by an accident can be life-altering.
The injuries sustained may require ongoing medical care, medical devices to support recovery, or even cause permanent physical changes.
Our personal injury lawyer in Miami can help you get compensation for your injuries sustained after an accident.
SOME COMMON INJURIES AFTER AN ACCIDENT INCLUDE :
In many cases, injuries resulting from car accidents are not immediately apparent or noticeable.
Symptoms may not show for days or even weeks after a motor vehicle accident. This is why you should seek medical attention after your crash, regardless of how you feel immediately after your accident.
Our previous customers loved our service. Do not take our words, read their experience yourself. You are also welcome to contact them if you want to confirm.
Jackie & Leo helped me throughout the entire process of my lawsuit & they were very transparent & knowledgeable. I am 100% satisfied with the result of my settlement & I will recommend Attorney Irwin Ast law-firm to others that may need this type of service, 5 stars !!!!
Law Office of Irwin Ast The whole team was honestly really incredible And very helpful and will keep you up to date with every detail. They will go the extra mile for you . Thank you for everything! Your professionalism and kindness is very appreciated .
Hello, I can't say enough about Irwin Ast and his office. The ladies in his office were always so helpful, respectful and responsive. Thanks to Mr Ast and his staff for helping me through this process with a successful ending.
The general principle of our law is that loss from accident must lie where it falls, and this principle is not affected by the fact that a human being is the instrument of misfortune.