TRUCKING ACCIDENTS ATTORNEY IN MIAMI
There are nearly
2 million 18-wheeler trucks traveling the highways today.
The massive size and weight of these giant trucks can be a threat to other drivers and pedestrians.Truck accidents still occur with alarming frequency even with the many safety regulations set in place for commercial trucking. When these trucks collide with smaller vehicles or pedestrians, they can cause catastrophic injury or even death. An experienced trucking accidents attorney at The Law Office Of Irwin Ast can help you get back on your feet after an accident. In most truck-car accidents, the car typically ends up with much more damage due to the sheer size of the semis. It is important to seek an experienced trucking accidents attorney who is knowledgeable of the dangers brought on by commercial trucks. We will work to hold truck drivers and trucking companies accountable for their negligence. Call our office today to speak to an experienced trucking accidents attorney.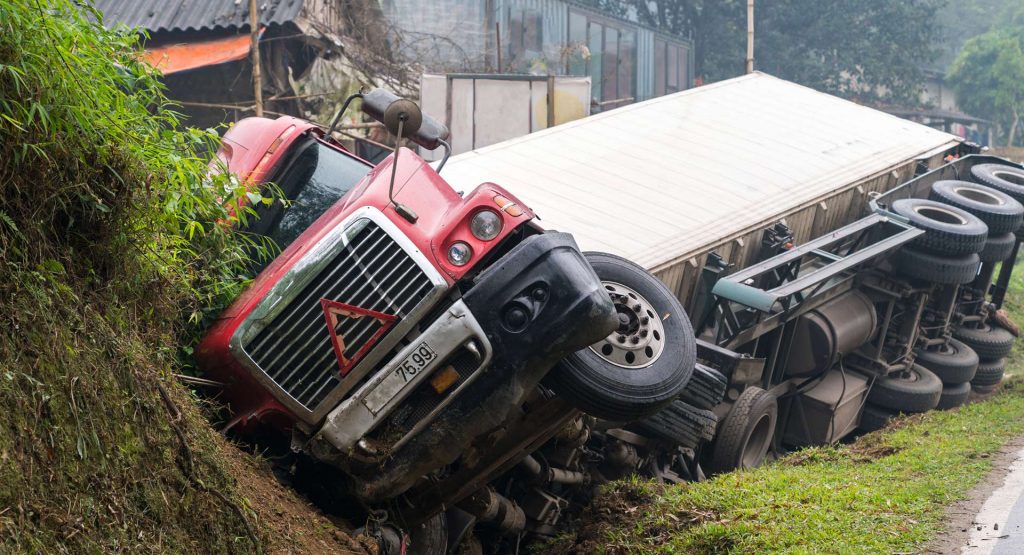 Truck Accidents Can Lead To Serious Injuries
Florida has a prevalent truck accident record. While truck accidents are common all over the United States, Florida is among the nine states that account for half of the fatal truck crashes. In most collisions, drivers and occupants of smaller vehicles are the most affected, suffering various losses.
Getting into an accident with a truck is not like an ordinary car accident case. Trucks, certain buses, and other large commercial vehicles must abide by the Federal Motor Carrier Safety Act. The state of Florida has also adopted the Florida Motor Carrier Safety Act. The guidelines laid out for trucks require the owners and the drivers of these large vehicles to be extremely careful both before and after an accident. Your truck accident lawyer must know these guidelines so they can be sure to identify each and every violation of the guidelines that may have caused your accident. For instance, all truck drivers are required to rest in between driving shifts. Failure to adhere to this guideline can be the cause of many accidents.
If you were in an accident with a truck, call our firm to speak to a truck accident lawyer who understands the trucking rules and guidelines.
A Lawyer For Truck Accidents Can Help Navigate Complex Trucking Laws
As mentioned earlier, getting into an accident with a truck is different compared to an ordinary car accident case. Trucking laws can be complex and it is important to have an accident attorney on your side to help. Multiple insurance companies will be involved including the driver's, the trucking company's as well as the cargo's. You may be pressured by these insurance companies into settling the claim quickly, allowing you to receive less money than you are probably owed.
Medical bills can pile up after an accident. In order to pay these bills, accident victims may accept low settlement offers from these insurance companies that are trying to quickly close the case. Insurance companies want to settle for as little money as possible for the sake of profit. This is why it is crucial you talk to an attorney first and allow them to communicate with insurance companies on your behalf. It is very important to determine the fault and can be extremely complicated due to the multiple parties involved (not to mention the fact that truck drivers have many state and federal regulations to follow, as well as local rules where the accident occurred), and you don't want to shortchange yourself.
Even if you think you are somehow at fault for your accident, it is necessary to consult a lawyer for truck accidents about your case. With the help of an experienced truck accident lawyer, you can receive the financial compensation you deserve for your injuries and damages.
If you or your loved one has suffered damage or injury because of a truck accident, contact the Law Office Of Irwin Ast and a lawyer for truck accidents will work with you side by side to fight to make sure you receive the maximum compensation in cases of damage, injury, or loss of life.
If you have been injured in a car crash, it is crucial to have the best attorney for car accidents on your side. An experienced Miami car accident lawyer at the Law Office of Irwin Ast can help your case and our firm is dedicated to representing private individuals in auto-related cases. We can assist in recovering compensation for lost wages, medical bills, property damage, and other auto accident related costs. We help in dealing with cases involving negligent drivers, uninsured or underinsured motorists, and help you deal with your auto insurance company as far as making any necessary claims. We litigate numerous lawsuits to trial involving auto accidents as well as other personal injury cases. Call us today to speak with an experienced Miami car accident lawyer for a free case review.

If you were injured in an accident, you will probably have many questions when figuring out if you are owed compensation. We have the answers you need and will be by your side to support you through the entire legal process.
Our Miami personal injury attorney is completely dedicated to representing accident victims and working smart on their behalf. Every injury case is unique. We will quickly assess your situation in order to determine the proper course of action for your particular case.
Our law firm has handled a variety of personal injury cases throughout the State of Florida.
The general principle of our law is that loss from accident must lie where it falls, and this principle is not affected by the fact that a human being is the instrument of misfortune.