NURSING HOME ABUSE ATTORNEY IN MIAMI
Every year, families turn to nursing homes to provide proper care for their parents or grandparents.
These families put their trust in the staff of these facilities to keep their loved one as happy and healthy as possible. Unfortunately, some facilities betray this trust. When admitting a loved one to an expert nursing facility, the patient should receive the highest standard of care. Unfortunately, numerous state regulatory standards for nursing homes provide for a very low level of service. There are far too many facilities out there that do not even meet the already minimal standards. A nursing home abuse attorney is experienced and has dealt with various situations that one may face in these care facilities. Call our firm today to speak to a nursing home abuse attorney for a free case review.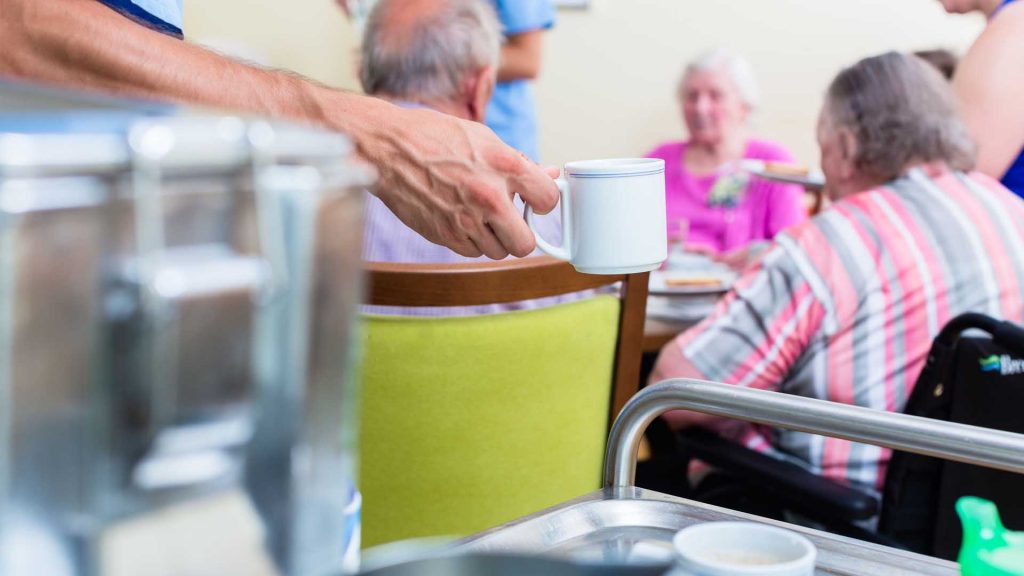 An Attorney For Nursing Home Abuse Can Help
At the Law Office Of Irwin Ast, a nursing home abuse attorney will be dedicated to helping you pursue justice and fight for your rights. Talk to us today free of obligations if you have suffered physical or psychological harm due to your care provider's negligent or intentional actions. Whether you are a resident of a nursing home or a similar type of long-term care facility, our Miami nursing home abuse lawyers will not fall short in providing you the legal help you need.
Florida's Nursing Home Industry
In order to understand nursing home abuse cases, one must first examine the Sunshine State's long-term care industry. Florida alone houses almost 700 nursing homes. Over a staggering 75% of nursing home residents and witnesses reported cases of neglect or abuse by the care provider while inside these facilities. Unfortunately, many of these nursing facilities in the state are more focused on making profits than patient care. There are even some governing laws that favor the nursing home industry itself and not the residents.
Most of the nursing homes located in Florida belong to a much bigger chain of nursing homes. The small, family-owned, or independent nursing homes are vanishing quickly. These are being replaced by the corporation owned and controlled nursing home for-profit variants. It is more than twice as likely that you or an elderly loved one who is residing inside a nursing home conglomerate will suffer more due to neglect and/or injury compared to a care facility established for non-profit.
Here are some of the common injuries sustained under the care of nursing homes in Florida:
And the list goes on. Harm or injury can also be inflicted through doctor's errors such as giving wrong prescriptions, and other negligent actions on medical care. In some cases, even wrongful death can occur.
"How Does The Law Protect Me?"
The Florida Legislature enacted Florida Statutes to protect the rights, health, safety, and welfare of residents in long-term care facilities. The legislation was enacted to address unsanitary facilities, and to prevent the bodily harm of residents. Additionally, the legislation addresses theft of residents' personal property, the gross misuse of restraints, tranquilizers and drugs, poor administration, unlicensed care providers, lack of enforceability of existing rules, and loss of freedoms of residents.
The situation of abuse in long-term care facilities was such that the Florida Legislature found "that conditions in long-term care facilities in this state are such that the rights, health, safety, and welfare of residents are not fully ensured by rules of the Department of Elderly Affairs or the Agency for Health Care Administration or by the good faith of owners or operators of long-term care facilities. Furthermore, there is a need for a formal mechanism whereby a long-term care facility resident, a representative of a long-term care facility resident, or any other concerned citizen may make a complaint against the facility or its employees, or against other persons who are in a position to restrict, interfere with, or threaten the rights, health, safety, or welfare of a long-term care facility resident." § 400.0061, Fla. Stat. Our Miami nursing home abuse lawyer will provide clarity and guidance with everything you need legally.
If your loved one living in a long-term care facility is not treated properly and in accordance with the law, you should get the compensation you deserve. Do not let your loved one be treated with anything less than the high level of care they deserve. Call a Florida nursing home abuse attorney today.

If you were injured in an accident, you will probably have many questions when figuring out if you are owed compensation. We have the answers you need and will be by your side to support you through the entire legal process.
Our Miami personal injury attorney is completely dedicated to representing accident victims and working smart on their behalf. Every injury case is unique. We will quickly assess your situation in order to determine the proper course of action for your particular case.
Our law firm has handled a variety of personal injury cases throughout the State of Florida.
The general principle of our law is that loss from accident must lie where it falls, and this principle is not affected by the fact that a human being is the instrument of misfortune.